Vom 20. März bis 27. März 2022 war es wieder einmal soweit, die 8. Youth Challenge 2022 fand im BESECO statt.
Wir haben einen Gewinner:
Vincent Vluggen aus Holland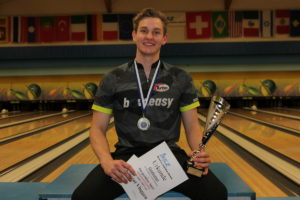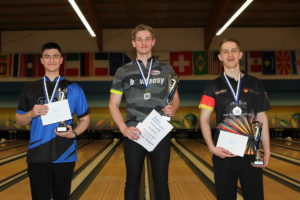 Hier die Ausschreibung/Programm in deutsch, français und english
Public transportation from IBIS to Bowling with Bus #7, from station "Loki" to "Elsau Melcher" ! ! ! !
Please stay in the Bus till he does the turnaround at the bowlingcenter.
Costs for a 24 h ticket is 13.60 CHF,  for one way 6.80 CHF.
Recommended Hotels:
Hotel: ibis Winterthur City Hotel, Brühlbergstrasse 7, CH-8400 Winterthur
Reservation:
https://www.accorhotels.com/gb/hotel-3561-ibis-winterthur-city/index.shtml#origin=accorhotels
Hotel: ibis budget Winterthur, Brühlbergstrasse 7A, CH-8400 Winterthur
Reservation:
https://www.accorhotels.com/gb/hotel-6783-ibis-budget-winterthur/index.shtml#origin=ibis